DocuSign for REALTORS® PLUS lets you get work done fast and on the fly without the paper and without being tied to the office. DocuSign provides your customers a simple way to sign and return documents anywhere, anytime, on any device.
Get 3 months free today! – Promo code: 3FREE
Offer Expires: October 10, 2014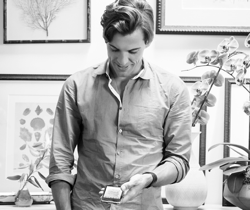 "I love DocuSign. From the very beginning, I knew this was the future of real estate. I can't imagine closing a deal without DocuSign."  -Madison Hildebrand, as seen on Bravo's Million Dollar Listing LA
Printing, faxing, and scanning documents are yesterday's news delight your clients and close in minutes, not days.
Get your 3 free months of DocuSign for REALTORS® PLUS now!
Sincerely,

The DocuSign Team
*Offer expires October 10, 2014. 3FREE promo code valid for the first year of a DocuSign annual subscription purchased on DocuSign.com. DocuSign Individual plan and corporate plans are not eligible. Valid for
new customers only.

DocuSign offers transaction management services and is the NATIONAL ASSOCIATION OF REALTORS® Official and Exclusive provider of electronic signature services under the REALTOR Benefits® Program.